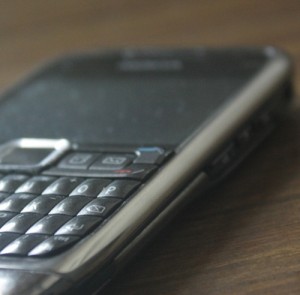 As the mobile phone increasingly becomes the world's primary source of information, thought leaders in design and development of online services and applications are looking at refining and changing design principles required for effective outcomes on this platform as compared to the World Wide Web. Their focus has primarily been the usage patterns and customer behaviors in the developed world such as the United States. But what's happening in Africa should not be overlooked as these systems and processes for best practice evolve. Unlike the internet which first emerged in the US and spread throughout the world, the mobile platform, in many ways is far more advanced and essential a tool in the developing world. Without the legacy of technology infrastructure, the mobile has leapfrogged the need, in many ways, for larger more complex computer systems for many applications.
Kenya has already established itself as Africa's leading innovator in mobile technology applications and services. Within four years MPesa, the mobile money transfer system launched by the service operator Safaricom has reached more than half of all the mobile phone users in the country. This level of penetration has led to a plethora of services that leverage this transaction layer – from crop insurance for small time farmers in case of adverse weather conditions to payroll management for daily wages workers. All of these are full scale commercial operations, not pilot programs or experiments.
Now mobile money programs have been launched in Tanzania, Uganda, South Africa and Ghana among others, while Nigeria has begun the regulatory procedures necessary for implementation. These successes have made India question why such services have yet to be offered in her rural regions. As these systems provide an affordable and accessible financial transaction layer, other products can be offered on the platform, such as MTN's micro-insurance scheme in Ghana. Lessons from the challenges faced and overcome in more established markets like Kenya's can offer directions for next generation solutions for locations where these have yet to be introduced.
For example, in the highly competitive Kenyan market, every operator has launched their own proprietary mobile money payment system and the issue of interoperability has increasingly become a concern. While expected to be inevitable in the near future, today most customers are forced to use multiple SIM cards adding to the confusion over subscriber numbers. Are there ways to leapfrog over this impasse with services in other locations? Aggregators in Kenya such as Mobipay (mobipay.co.ke) provide third party solutions to the problem of interoperability while Essar's Yu network uses Obopay's platform to provide a money transfer service available to subscribers of any network. Number portability has just been launched and this will only increase the number of value added services launched by each competing operator since data revenues are seen as the next big opportunity space.
Integrating mobile money platforms with websites to allow direct remittance from credit/debit card to phone will be a big step and one that could open up a whole new industry with stiff competition on commission rates. Western Union has shown their appetite for a piece of the USD 40 Billion African remittance business with a new deal with Safaricom that allows MPesa customers to receive money from 45 countries. Opportunities also abound in retail solutions – large enterprises are already integrating mobile money with POS systems but there is little being done for the mass majority market which comprises of midsized and small businesses. Any system that could offer this affordably without much customization or hacking could become extremely popular across Africa as popularity and reach of mobile money spreads at the speeds of the phone.
With the establishment of the mobile as the ersatz PC for the region comes the need for content in all shapes and forms. Cloud based systems may be the popular solutions but more practical ones still remain untapped. 3G Phones with microSD card slots (with built-in MP3 players) are already under $50 and getting cheaper everyday. While cost of data transfer may preclude downloads as opposed to sharing content via Bluetooth among cost conscious customers, there is a wide open market to create and distribute content on microSD cards – the local equivalent of a CD or floppy disk. Paper, print and publishing is still prohibitive and mostly done abroad and education is only one area. Fiction, reference books, music and even basic software applications such as those offered for PCs in other markets but recreated and produced for the entirely different flexibility and features of a mobile phone would find an audience among those who have been unconnected to the rest of the world for decades.
Democratic change has been sweeping across the continent steadily over the past 10 to 15 years. As a result, e-governance is fast becoming a feature of African government efforts to be more transparent, accountable and efficient. However, the number of government offices that have computers and software driven business processes are fewer than is necessary for e-governance to take root. The paperless office remains the holy grail for e-government implementers as they aim for infrastructure that allows citizens to interact with government online. This is creating opportunities for software vendors who can provide enterprise applications for government and citizen-side apps that facilitate fluid interaction between government and the public on mobile devices and PCs.
The winds of democratic change that have swept across the African continent have had a positive impact on the pace at which economic growth has occurred in some countries. This has been especially true for Kenya where the current administration in its previous and current terms has pushed through constitutional and economic reforms that have had far reaching effects. One of the emerging opportunities arising from this new democratic space is greater demand for accountability and transparency.
Kenya is currently laying the legal groundwork to support an open data framework that will see data held by government made available to the public akin to that of the UK (data.gov.uk) and US governments (data.gov). Presenting this data in a format that is easily consumed by the public on the now ubiquitous mobile platform will provide apps developers, infographic artists, data visualization vendors and others in the data space with a new market that has never been tapped before.
Open data will allow better forecasting of resource utilization, useful social innovation and increased transparency. The South African government has already made steps towards making government data available in this way. Now it's time for vendors to provide services and tools to package this data in ways that the public can consume. As we have seen from recent events in North of Africa and the Middle East, the clamor for more accountable and transparent government will only grow from here on.