Long ago, when smart phones were still on their way to changing the world, I remember the product development of a host of accessories that would boost business productivity in a variety of areas for phone owners.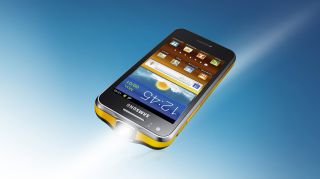 The projector phone was one such innovation, flopping back when it was launched due to the tech not having caught up yet. I bring this up because I read an article this morning that highlights a major challenge for the 'mobile first' African market.
"We hear about mobile-first Africa, it sounds sexy," said Nanjira Sambuli, digital equality advocacy manager at the World Wide Web Foundation. "But how much meaningful work can you get done through your mobile. Are we creating a divide? We are not going to be equal if mobile is the only way. Because mobile is for consuming."
Today, technology is far more advanced, and as China has shown us, far more affordable. Can a range of productivity solutions be launched as accessories for smartphones to disrupt the African SME market?
The Japanese are already ahead with their answers, such as this keyboard by Elecom. The products are all out there, I think its just a matter of identifying the opportunity and the price point for the African markets.
The continent tends not to be taken as seriously for enterprise solutions as it could be. Informal sectors do not mean lack of purchasing power or opportunity space. Perhaps this is the sector that is now ripe for disruption by an enterprising entrepreneur.