Retailer Woolworth has had a history of collaborating with South African local fashion designers, selling collections in their department stores. This is how I discovered South African designers and managed to incorporate a few items in my wardrobe during my stay in Pretoria from 2007 to 2009 (sidenote: flea markets are also a good place to get more traditional designs with locally-made fabrics).
After a short interruption, Woolworth is bringing back local designers' collections to the general public through e-commerce as well as select stores.
According to Elle Magazine South Africa, "the retailer has joined forces with SA Fashion Week as an exclusive retail sponsor, starting with the Autumn/Winter 2017 collections. What this means is that a selection of A/W 17 designer capsule collections will be made available online and through select Woolworths stores as from April 2017".

SAFW x StyleBySA
The first preview of the different collections, presented by fashion influencers, looks eclectic, versatile and comfortable. What is interesting is that the collaboration extends to different stakeholders in the fashion industry:  "We are committed to collaborating with home-grown talent across the industry, from designers to stylists, photographers, bloggers and models".
Across the continent in Côte d'Ivoire, a similar initiative was launched in 2014 by Jumia, the leading e-commerce company. The initiative is called "Designers Ivoiriens" (or Ivorian Designers). It brought together trendy designers (well-know as well as up and coming) who could manage to present quality collections at affordable prices.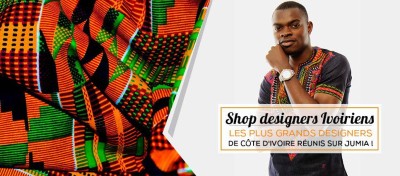 According to Jumia, « local designers will benefit from access to markets at the national level and expertise in logistics, client management, flexible payment options, all of which are offered by e-commerce".
Whether it is in South Africa or in Côte d'Ivoire, retail's support to local designers is advantageous at many levels throughout the supply chain. One of the biggest constraints designers have is access to capital to produce on a large scale. Sometimes, even when the capital is accessible, the lack of clear market opportunities represents a risk that many are not always willing to take. I suppose that is why, after the many fashion weeks and fashion shows, designers are not able to sell their designs. Thus, partnering with retailers solve two critical problems:  economies of scale as well as distribution.
However, the difference between both initiatives lies in logistics. In the former case, Woolworth chose to sell the designers' collections both in brick and mortar stores and online. In the latter, being an e-commerce company, Jumia could only suggest the online option.  Given the relatively low access to Internet in the country (close to 3 million people or 14,6% of the population), these collections would only be accessible to a selected few.  Although Côte d'Ivoire has a store located in the capital Abidjan that sells a wide variety of local designers' collections, it does not come close to the dozens of Woolworth department stores that will be selling local designers collections across the country.
All in all, the Woolworth model of using department stores for mass distribution could serve in other parts of Africa (East and West for example) where franchise chain-stores or mall are becoming increasingly popular. Such partnerships could develop real fashion industries in the most promising countries.